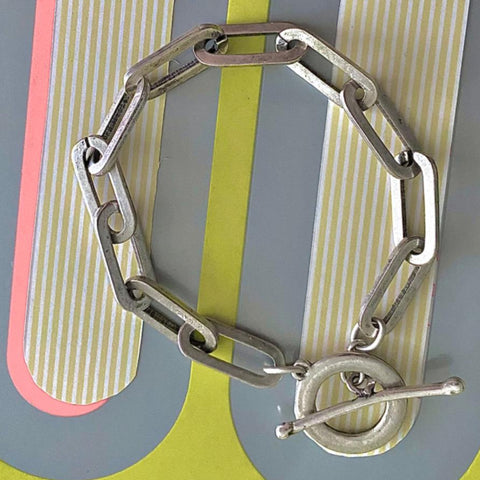 LIAISON Bracelet
LIAISON Bracelet,  paper clip chain is back,  silver-plated zamak. 
Toggle clasp
Width 8 mm
Length 19 cm.
The Paperclip was used as a non-violent symbol of Resistance and Unity, during world II
Zamak is an alloy of zinc, aluminum, magnesium and copper with a 12 microns silver layer. The advantages of Zamak include hypoallergenic properties as well as a nickel and lead free metal. Therefore, it causes neither allergies nor rashes.