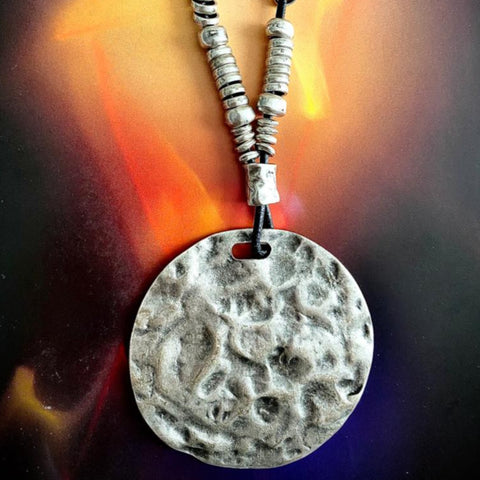 KATALINA Necklace
KATALINA Necklace, crater disc pendant on leather strap, silver plated zamak. 
Medallion Diameter 7.5cm
Length 48 cm, hook clasp with extendable chain.
Length 92 cm, leather strap 3mm thick or 48 cm
Zamak is an alloy of zinc, aluminum, magnesium and copper with a 12 microns silver layer. The advantages of Zamak include hypoallergenic properties as well as a nickel and lead free metal. Therefore, it causes neither allergies nor rashes.