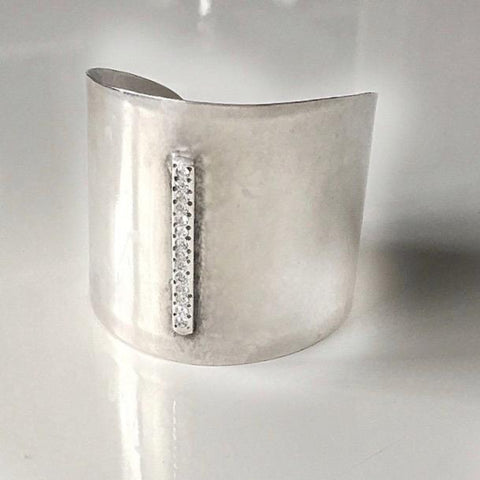 PAPARAZZI Bracelet
PAPARAZZI bracelet, cuff center Line rhinestone,  silver plated brass.
For wrists size circumference up to 19 cm

Width 5 cm.
EVY arm cuff, in silver plated Zamak, is a real beauty with a little bit of rhinestone bling. And who doesn't need a little bit of bling in their lives? Remember girls, jewelry doesn't need to be made of diamonds to be precious. All across the runways for this S/S jewelry accents of humble beginnings were elevated into "must have" pieces.
Brass is an alloy of copper and zinc. It is known for its high corrosion resistance and durability. It does not break or bend. Its usefulness is easily manipulated due to its malleability and resilience. It is a nickel and lead free metal, therefore, hypoallergenic.