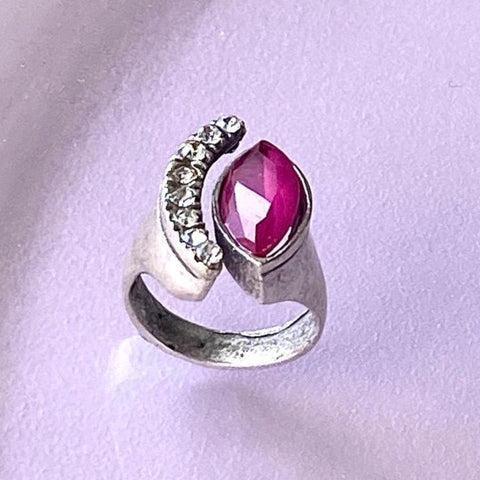 SORAYA Ring
SORAYA ring, wink eye Tourmaline ring, silver plated brass, adjustable.
Tourmaline is a semi-precious gemstone, and is suited for everyday wear.
Tourmaline is widely recognized as a premier stone for protection against negative energies, psychic attacks, and electromagnetic radiation.
Brass is an alloy of copper and zinc. It is known for its high corrosion resistance and durability. It does not break or bend. Its usefulness is easily manipulated due to its malleability and resilience. It is a nickel and lead free metal, therefore, hypoallergenic.